Mountain Bike Racing
April 14, 2019
In Meitan, China
Enjoy the Chinese tea sea and enjoy the endless joy of riding.
Cyclists who are from China, Britain, Ukraine, Pakistan and other countries gathered in China's tea sea on April 14 to experience the "Fast and Furious" in the boundless green tea gardens.
The race adopts a special track for mountain bike League of 6 km, and the main stage runs through the core area of tea Sea of 10,000 mu. Both sides of the track are lush green and fragrant with tea. Participants can experience the fun of off-road racing while also feeling the beauty of nature.
Guizhou Tea Industry Expo
April to June of each year
The EXPO will adopt the "1+N" (1 main venue and N sub venues) mode of holding the conference, setting up four main activities such as buyers' conference, online tea fair, tea products exhibition and sale, buyers' inspection and cooperation. From domestic and foreign tea famous buyers, distributors, producers, industry organizations and entrepreneurs, experts and scholars will attend the conference. Experts and scholars will attend the conference.
The picture below is the EXPO opening speech of Manuja Perez, Executive Chairman of the International Tea Committee, Rajit Jatoon Arachi, Secretary General of the Ministry of Plantation Industry of Sri Lanka, and Vivek Gornka, President of Indian Tea Association.
Academic Committee of Guizhou Tea Culture Research Association
February 28th, 2022
Academic Committee of Guizhou Tea Culture Research Association was established in Meitan, China. International Tea Culture Research Association Vice President, Director of Zhejiang University Tea Research Institute, Wang Yuefei was invited to give a wonderful lecture on "tea culture, tea industry and tea technology integration and academic research direction".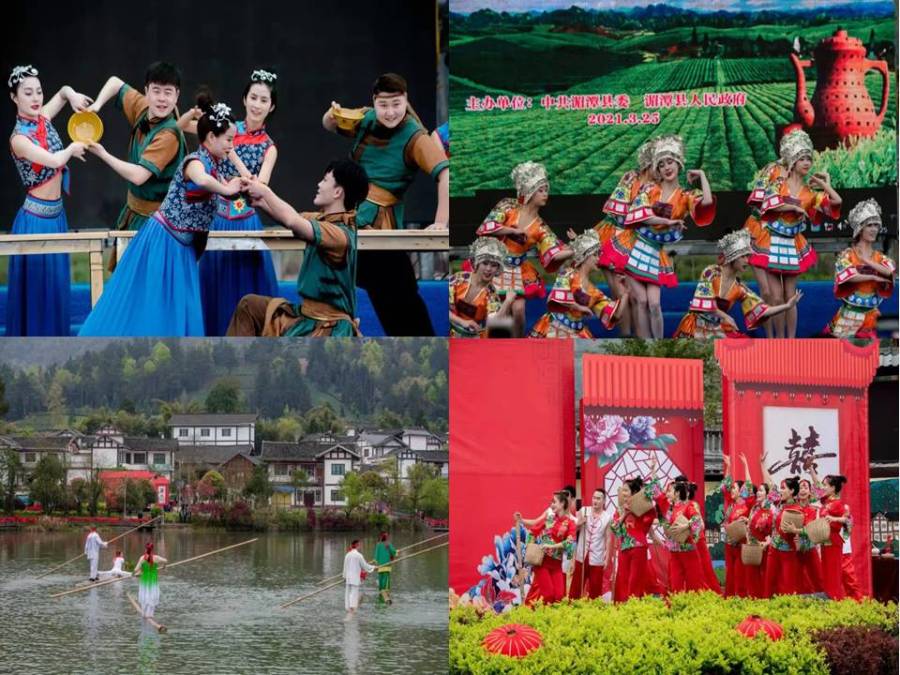 Tea Mountain Cherry Blossom Viewing Month
Every spring in March
Carry out mass cultural exhibition activities such as 10,000 people hiking, Cherry Blossom and tea appreciation, special food and beverage display, tourism commodities display, tea mountain treasure hunting, tea picking and tea art performance

Your cart is currently empty.